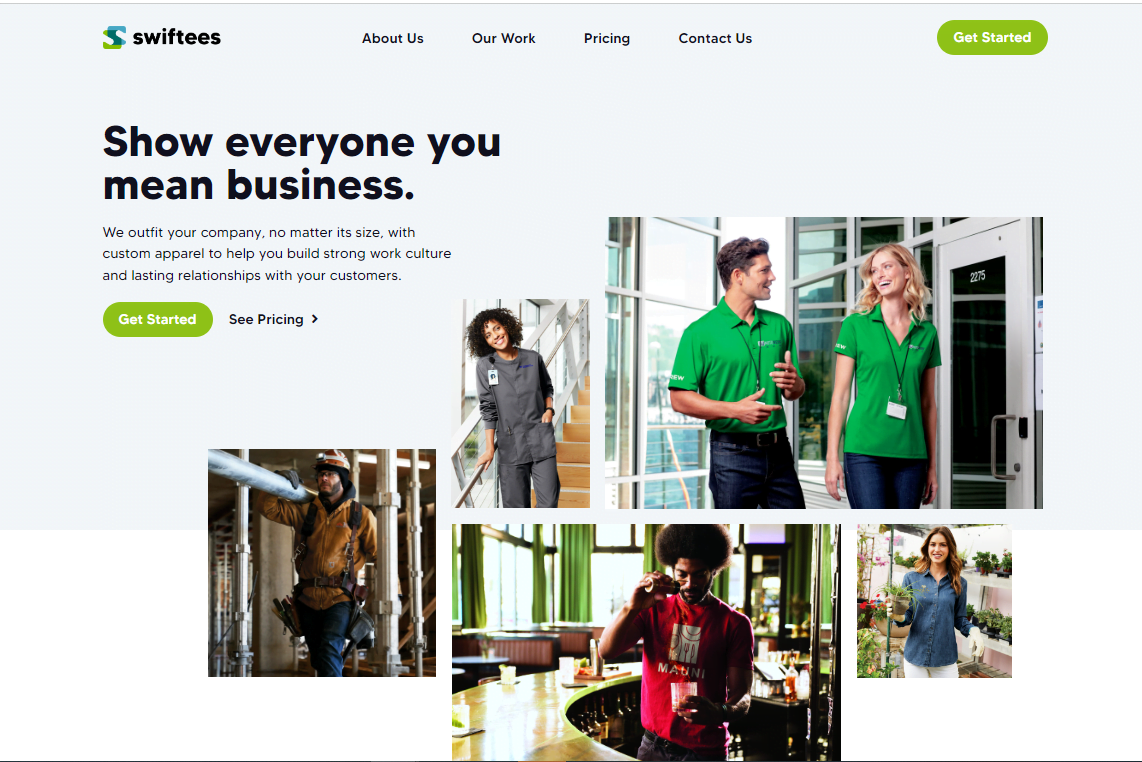 We helped Swiftees Apparel with a complete redesign of their website. The new site is custom-designed and built exactly to their specifications. We also increased the website's loading speeds and eliminated the need for them to spend time on website maintenance. The end result is a website that looks great and functions perfectly. We're proud of the work we did for Swiftees Apparel.
Custom website to showcase Swiftees' services to allow their customers a great tool when ordering. Swiftees needed a functioning calculator for custom ordering.
Using the newest versions of the platform, themes, and plugins we were able to rebuild a better version of the website and very quickly saw positive results.
Using the Right Tools
Current Information & Media
Ongoing SEO optimization & Performance Hosting
Upgraded website, hosting, and basic functionality for Forms to collect information needed to make their job easier to help the community.
Feedback

on our work on
Swiftees Apparel Partnering with The Valley List was the best decision for our customer experience and marketing team's efficiency. During our website redesign, they developed a custom site exactly as we envisioned, increased our website loading speeds and eliminated the time we spent maintaining our website. Now, our marketing team can focus on growing our business, faster than before.
Carson Broom – Marketing Manager
"Partnering with The Valley List was the best decision"
We take pride in what we do.