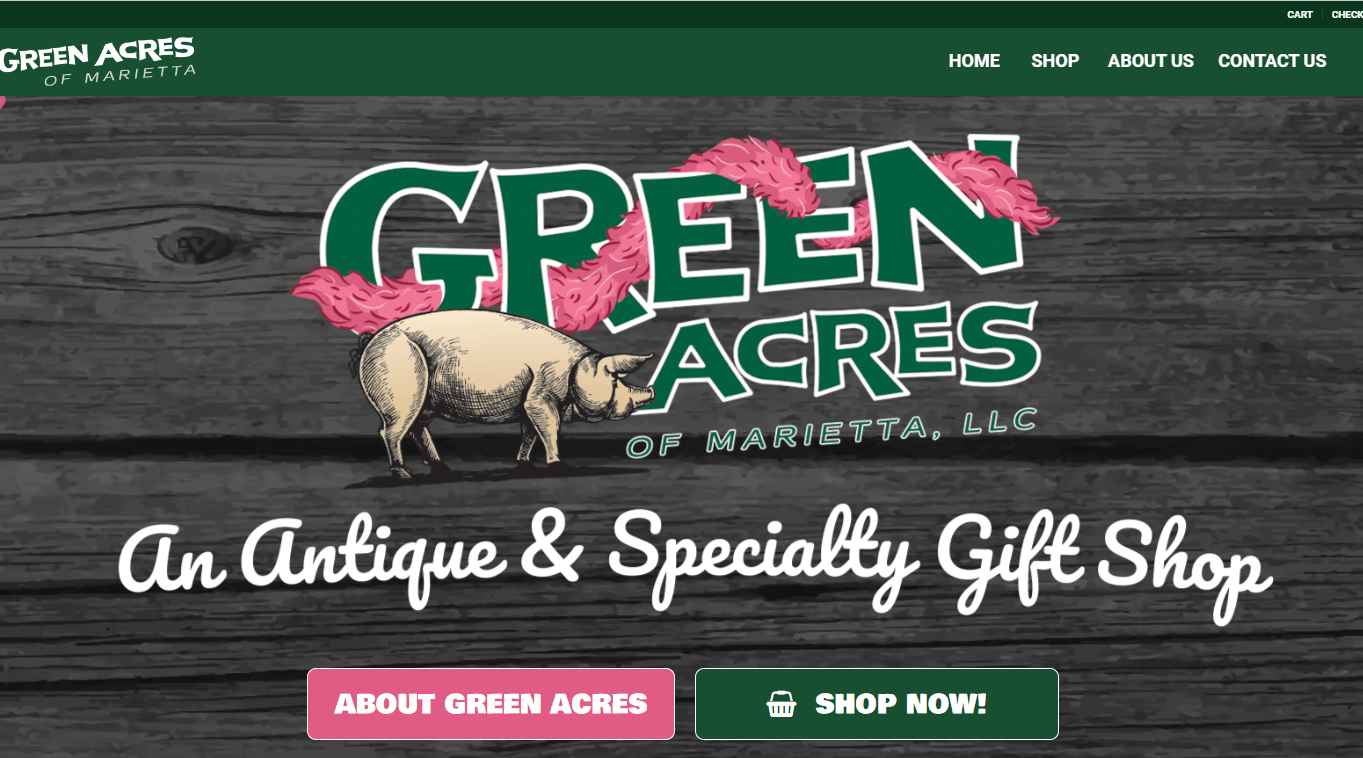 Green Acres is located in Marietta, Ohio and deals in vintage and unique antiques. Jennifer moved across the country to live her dream and sell her products. 
The previous website agency was charging for services and not providing them. The theme hadn't been updated in over two years. From time to time, Jennifer couldn't even visit her website from her store location. She was told it was her problem. 
Valley List was hired firstly to host the website and secondly to provide updates and maintenance so that the website stays secure and provides a great customer experience.
Now, Green Acres of Marietta's website is loading faster and has all the latest updates regularly. Jennifer can even access her website from her office; as a standard for all our websites, we guarantee that you can access them anywhere.
Migrating an existing website from broken hosting to a proper hosting platform where the client can access it. Provide recurring maintenance to keep the website secure. 
The key is to do what you say. We don't take advantage of people that aren't tech savvy, instead taking the time to explain things. Make sure the customer is the first priority and get's what they need. 
Performance Hosting
Bi-Weekly Maintenance
Client hasn't had a single issue since the migration.
Feedback

on our work on
Green Acres of Marietta It has been such a pleasure to work with The Valley List. I am so bad at technology; they never make me feel stupid and are so patient in explaining things to me. I appreciate their prompt response to my technical problems. The Valley List can usually take care of anything in such a timely manner, allowing me to get back to business. In the past, I've had to wait for days to get the help I needed and I've paid up to twice the amount that The Valley List charges. I'm so thankful for them. Jennifer S – Owner
Jennifer S. - Owner
"They can usually take care of anything in such a timely manner, allowing me to get back to business."
We take pride in what we do.