Introduction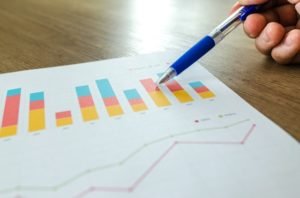 When it comes to building your online presence, your website is the anchor. Having an elite website for your blog, business, or online store is essential. In this day and age, online sales are growing. People are finding it more convenient to purchase items through the internet than typical in-store-purchases. Knowing this, you should be doing everything you can to improve your website design.
Add an Email Subscribe Button
One of the best ways to grow your website is through email marketing. Building your email list can be slow at first, but once your website begins increasing in traffic, it becomes much more manageable. Adding a popup form and an email subscribe widget to the side of your posts will help with building your list. You can also add a landing page on your website and link it on your social media profiles to get more subscribers. Having an email list allows you to have users return to your site consistently. The key to your email marketing is to provide value in some way. Some ways to provide value are: 
Add coupon codes to your best-selling products.
Give download links to a free eBook.
Send them to your most recent articles.
Display Your Social Media Profiles
Having your social media profiles embedded on your website is an excellent way to keep your website visitors coming back. Converting your traffic into followers. Make sure to consistently update your social media to continue to drive traffic to your website. Social media marketing is crucial to growing your website's traffic.
Create a Social Media Strategy
Did you know that about 90 percent of dropshipping businesses fail within the first month due to the owners' frustration that they are not making enough money? Here's a guide that we found valuable that lists 10 Actionable Social Media Strategies for Dropshippers but these also apply to other industries as well.
Implement Google Adsense
Now that you have your website, and you are gaining a little bit of traffic, it is time to begin monetizing. Google Adsense is one of the easiest ways to start earning additional income from your website. Google will display ads on your website, and you will be paid for engagements that happen on your site with these advertisements.
Email Marketing
People often forget about engaging with their customers through email marketing. It's important to keep in constant contact with your current clients and gain new customers through email lists so that you can expand your network and keep customers coming back to your website. Learn More about Email Marketing Statistics Here
Include Affiliate Links
Affiliate marketing is another popular way of making additional income using your website. You will link to another company's products using your affiliate link, and if the user purchases, you will receive a commission on the sale. Amazon has the most prominent affiliate program on the internet, and it is quite easy to setup.
Create SEO Optimized Blog Articles
Learn to write an SEO optimized blog post, and you will begin receiving organic traffic through search engines. Targeting long-trail-keywords is one of the key elements of writing an article that SEO optimized. Regular Keyword: Website Design Example of Long-Tail-Keyword: How to Improve My Website Design in 2019 The reason you will want to target long-tail-keywords over regular keywords is that you will be able to compete in the rankings better. With search engines, you want your article to rank as high as possible. It is crucial to rank highly because users generally will click the first link on Google. The higher you rank, the more engagements and traffic you will receive. It is also essential to write content that is informative, shareable, and within your niche. If you write about sports, for example, you will only want to write articles related to sports. Doing this allows you to rank higher for that specific niche. The more specific your niche, the easier you will rank. 
Use Google Search Console and Google Analytics
A lot of people do not know that Google gives you tools to help increase your website's traffic.
Google Search Console
Google Search Console is a free tool that allows you to see how your articles are ranking on Google and what keywords in which you are performing well. It is an excellent tool that everyone should have on their website.
Google Analytics
Google Analytics is another free tool Google offers for website owners that can enable you to see your website's performance. It will allow you to see where your traffic is coming from, the demographics of your users, and more! Using this information, you can curate your content to be specific to your audience.
Work on Driving More Traffic
Driving traffic is one of the hardest things for a new website to do. As a new website, the best thing you can do is to share your website on all of your social media profiles. Your social media profiles will fill up with all your followers, and it is a great way to get your initial traffic to your website. You should also link to your website in the website section of all your social media profiles. The next best thing you can do is to place your website on your business card, your signature for all your emails, and any existing flyers and advertisements you may already have. It is excellent for getting your website out there and will pay dividends in the future. Another great thing you can do is answer a lot of questions on Quora. Quora is a website where people ask questions, and people who are knowledgeable in the niche of the question will answer. When you answer people's questions, link to your website where it makes sense to drive traffic to your site. Another great strategy, if you are a blog, is to connect with other bloggers and do guest posting. You will receive a backlink to your blog, and it is a great way to cross-promote.
Optimize Your Design
If you have a website that may not be up to date, you should focus on optimizing the design. Making sure the proper colors, theme, and other elements are professional are critical to keeping people on your website. When you visit a website, you do not want a design that looks like it is 20 years old. You want something that looks new, appealing, and grabs your attention. A great way to improve your website design is to hire The Valley List to optimize it. We will provide you with affordable and quality website design services that are aligned with your business goals.