What is the importance of your brand on the internet? Consistent and high-quality branding is more important than it ever has been. Not only for the users experiencing it but also the search engines that are ranking your website. They are looking for people talking about, sharing posts, and tagging your brand across the web on all public sources. This means if someone is talking about your company and brand on a blog article google is going to see that and recognize that your brand is being used as an authoritative source.
Brand as a ranking signal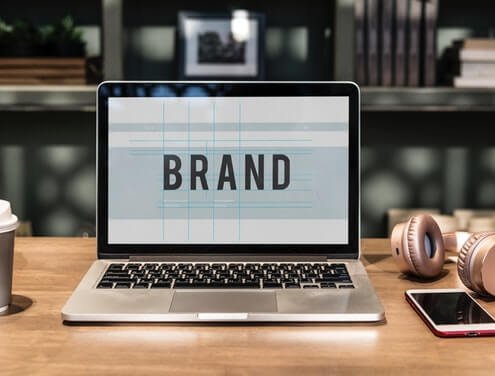 Gary Illyes, Google Webmaster Trends Analyst, has stated at Pubcon that Google uses online brand mentions in its search. There're two ways it can use a brand as a ranking signal. Read Full article here.
First of all, through unlinked brand mentions, the search engine learns that your brand's an entity. By further analyzing all the people and companies mentioning it, Google can get a better picture of your authority on the web.
Second, each component's sentiment and context matters reputation, trust, advertising, complaint-solving, etc. Through context, Google learns to tell the good from the bad. For example, its Search Quality Guidelines state that reputation matters for rankings. Consequently, the sentiment around brand mentions can affect your website ranking! It's kind of a BIG deal.
What Can I Do About It?
Backlinks are still a strong ranking signal. However, building links fast is rarely a good idea because it could be seen as low quality or fake. Use the power of link-less backlinks then. Mention your brand name online whenever you have a natural opportunity. Engage with customers on forums and question boards to be a helpful informational resource. Always respond to product and company reviews left for your business.
Cater to your reputation. Try to address the customers' pains with your brand. Engage with happy clients as well. For that, track mentions of your brand online. Try the monitoring tool Awario for finding such link-less mentions all across the Web.
Find influencers ready to talk about you (but who haven't realized it yet) or who are already talking about your brand. The previously mentioned Awario tool has everything to help you here as well.
Look at your competitors. By reverse-engineering their strategies, you will look at your own SEO efforts as a whole, not in pieces. Look at the competitors' brand mentions to see how they grow awareness.
Additional tools that you could use to see helpful information on your keywords and ranking;
Proudly Sponsored by The Valley List – Get Listed