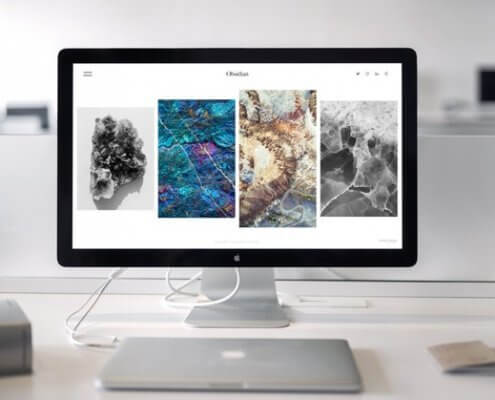 It is 2019 and almost every business has its own website. This is the best decision that you will make for your business marketing and advertising. Why not make your business work for you? A website is so crucial in this day and age and failing to have one might lead to your downfall.
Here are some reasons you need a website:
IT HELPS WITH FIRST IMPRESSIONS
Most of your customers will try to check you out before they decide to come to your Website. This is extremely true if your website looks terrible with broken images on the page, most of the time you will lose your customers.
YOUR BUSINESS WILL GAIN CREDIBILITY
Today, more and more consumers use the internet to search for the products or services they need. Your small business will gain credibility by having a website loaded with relevant information.
IT WILL ENABLE YOU TO KEEP YOUR CUSTOMERS INFORMED
Think of your website as being your online brochure or catalog. It is much easier and quicker to update information about your products and services on your website than in print material. Making your website an effective way of letting your customers know about the arrival of new products, upcoming events, special promotions, or any new services you now offer. Unlike print ads which quickly become outdated, your website can provide current information and news.
IT IS ALWAYS ACCESSIBLE
A website is available to both your regular and potential customers 24/7/365. As long as you have good website hosting, of course!
A WEBSITE MAKES IT POSSIBLE TO TARGET A WIDER MARKET
Whether you provide products or services, your website will provide an alternative location to sell them. A website is a great place to sell your products to a wider market; even services can be made available globally. Don't think you'll be able to sell your products or services online? Don't forget, even cars and houses sell online!
A WEBSITE SAVES YOU TIME
Providing information to your customers takes time, whether it's on the phone, face-to-face, in a brochure, or in emails. With an online catalogue, you can provide lots of information about your products and services. Once your website is up and running, the sky is the limit.
Being digitally presentable is the most appealing, convincing and trustworthy way as it captures the essential mandate of the organization/company in a compact yet dynamic way!
Having a great performing website in today's modernized and digital world will make sure you stand a chance in the ever-increasing race of businesses. Don't get left behind, Get Listed!
[button link="https://thevalleylist.com/contact-us/" type="big" color="orange"] Contact Us[/button]
Proudly Sponsored by The Valley List