Mason County Community Foundation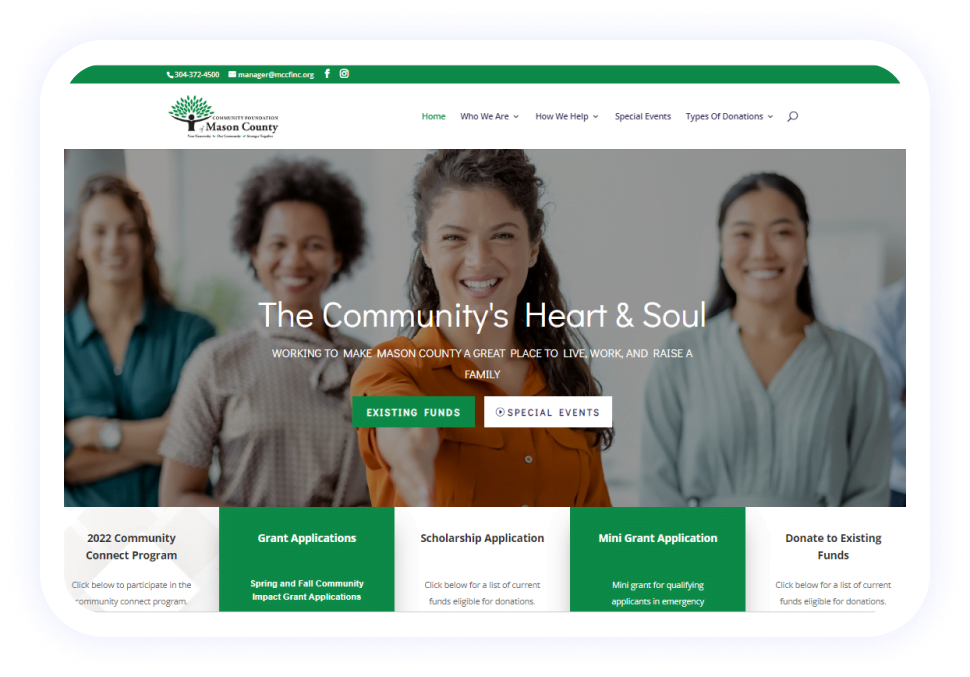 Mason County came to us requesting help to make their website work better. They needed forms for applications and we were more than happy to oblige.
Together, we worked to improve their website's functionality and gave them the resources they needed to succeed.
Fairly simple project, revamp previous website as well as have more functionality for Applications for Scholarships and Grants, donations, etc.
Using the newest versions of the platform, themes, and plugins we were able to rebuild a better version of the website and very quickly saw positive results.
Using the Right Tools
Current Information & Media
Ongoing SEO optimization & Performance Hosting
Upgraded website, hosting, and basic functionality for Forms to collect information needed to make their job easier to help the community.
Feedback

on our work on Mason
County Community Foundation We needed new websites with specific features to easily be used in the Non-Profit world. An IT associate referred us to The Valley List and they were able to create 2 websites that worked great for us! They also researched best options for taking donations, kept us in the loop during the process, and walked us through how to navigate and build on what they had created so that we may take ownership of it once completed. We have recommended the guys at the Valley List to many of our Nonprofit groups!
Program Manager
"We have recommended the guys at The Valley List"
We take pride in what we do.