Mason County, WV Commission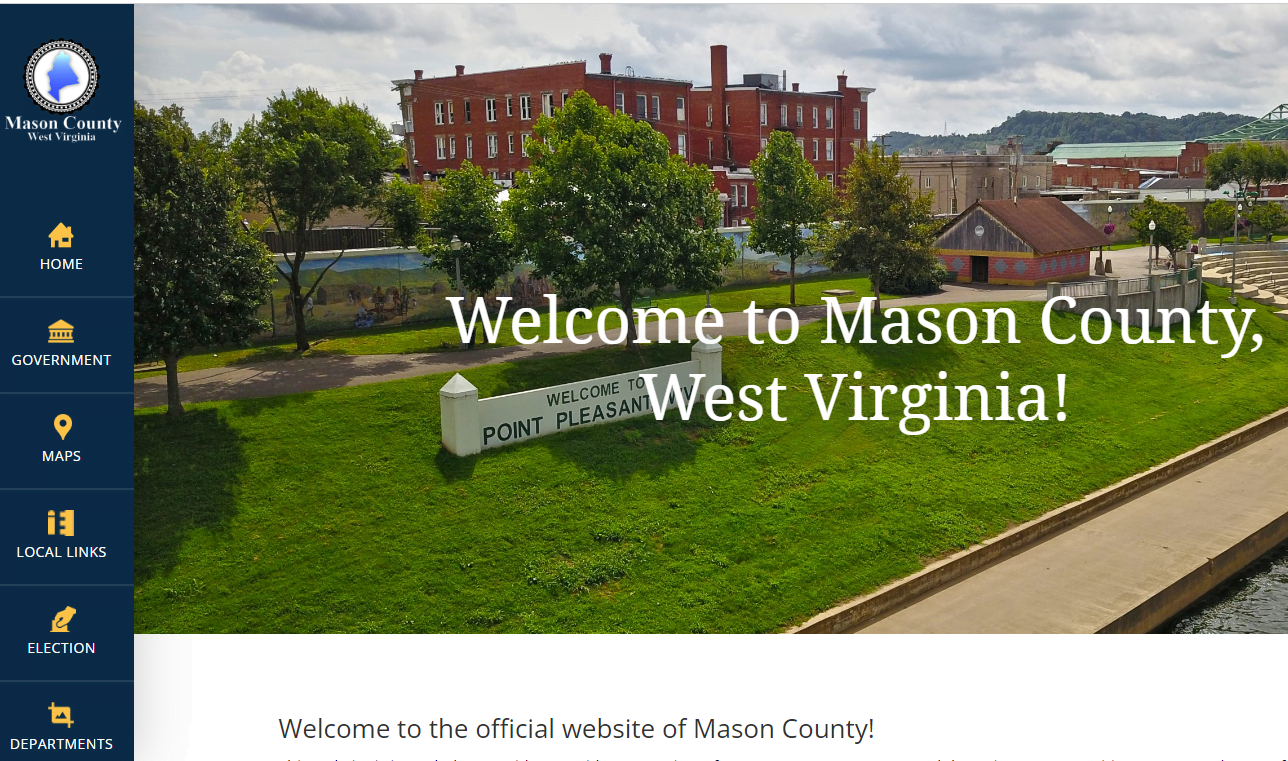 Mason County was established in 1804 and has lots of attractions in the local area that they need to get in front of residents. The state provided a simple web page that has been the same for 10+ years.
Valley List was hired to create a fresh and user friendly website so that residents of Mason County can find all the information available to them. Event system has also been integrated, but unfortunately not able to be used right away due to COVID restrictions.
Now Mason County has a central location that has court forms, contact information for all county offices, links to other organizations, and more!
Drone footage and a full photography package (city, staff,office) was included to show fresh media across all the pages.
Create a fresh new platform for county residents to access all the important information without having to physically visit the county offices.
We were able to put a new spin on the way that Mason County conducts business. Taking a lot of the forms they use online so that they are easily accessible.
Performance Hosting
Photography and Drone Footage
Maintenance Package
Completing launch made all the county resources available on the web.
Feedback

on our work on
Mason County Commission "Your service to us at Mason County has been superb!"
Diana Cromley – County Clerk of Mason County
"Your service to us at Mason County has been superb!"
We take pride in what we do.